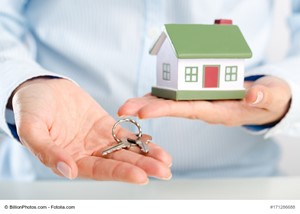 A closing represents the final stage before a buyer acquires a house. At this point, a buyer and seller will meet and finalize an agreement. And if everything goes according to plan, a buyer will exit a closing as the owner of a new residence.
Ultimately, there are several steps that a buyer should complete to prepare for a home closing, and these are:
1. Review Your Home Financing
Typically, a lender will provide full details about your monthly mortgage payments for the duration of your home loan. This information is important, as it highlights exactly how much that you will be paying for your house.
Assess your home loan information prior to a closing. That way, if you have any home loan concerns or questions, you can address them before your closing day arrives.
If you allocate the necessary time and resources to review your home financing, you may be able to alleviate stress prior to closing day. In fact, once you know that all of your home financing is in order, you can enter a closing with the confidence that you'll be able to cover your mortgage expenses.
2. Perform a Final Walk-Through
A final walk-through provides a last opportunity to evaluate a residence before you complete your purchase. Thus, you will want to take advantage of this opportunity to ensure that a seller has completed any requested repairs and guarantee that a house matches your expectations.
Oftentimes, a final walk-through requires only a few minutes to complete. The inspection generally may be completed a few days before a closing as well.
It is essential to keep in mind, however, that a final walk-through won't always go according to plan. If you give yourself plenty of time for a final walk-through, you should have no trouble getting the best-possible results.
Try to schedule a final walk-through at least a week before a closing. By doing so, you'll ensure that a seller can perform any requested repairs prior to closing day.
3. Get Your Paperwork Ready
During a home closing, you'll likely need to provide proof of home insurance, a government-issued photo ID and other paperwork. If you get required documents ready ahead of time, you won't have to scramble at the last minute to retrieve assorted paperwork for your closing.
If you need help preparing for a home closing, there is no need to worry. Real estate agents are available nationwide, and these housing market professionals can guide you along each stage of the homebuying journey.
A real estate agent will help you find a house, submit an offer on it and conduct a house inspection. Plus, this housing market professional can provide recommendations throughout the homebuying process to help you achieve your desired results. And as closing day approaches, a real estate agent is available to respond to your homebuying concerns and questions too.
Prepare for a home closing – follow the aforementioned steps, and you can seamlessly navigate the home closing process.